All Bezeugen Tract Club tracts are printed by One Million Tracts and are available for purchase from One Million Tracts.  Please note that the order takes place through a separate website.  To purchase any of the Bezeugen Ministries Gospel tract please proceed to One Million Tracts website.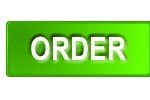 If you have problems with the ordering process please contact One Million Tracts through their website.
To receive 30 FREE Gospel tracts per month you can enroll in the Bezeugen Tract Club.
Bezeugen Ministries may have additional quantities of various tracts on hand which are left from the monthly mailings of the Bezeugen Tract Club. We make these tracts available to tract club members and suggest a donation to Bezeugen Ministries which is greater than or equal to the postage for shipping. Requests can be emailed to btc at bezeugen dot org by indicating which tract designs you are interested in and the quantity. A suggested donation of $20 for 500 tracts is appreciated.